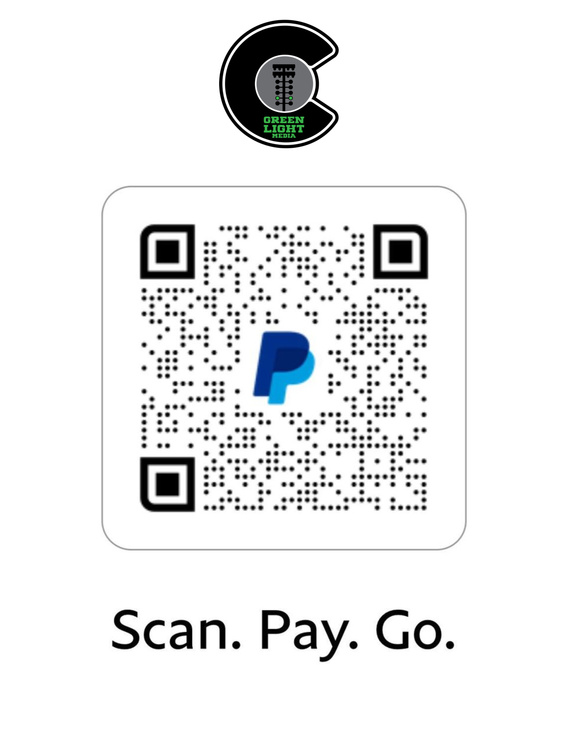 Support Green Light Media
Most of Green Light Media's images are available for free download. The downloadable files are full size, high resolution, watermarked copies. I only ask that if you share the images, you credit Green Light Media and/or Donny Andrade.
If you would like to support Green Light Media's photography, you can do so by scanning the QR Code and sending a payment through Pay Pal. Any amount of support is appreciated and completely up to you. There is absolutely no pressure to contribute. If you like an image, download and share it. Just leave the watermark visible and give photo credit.